This story deviates from our normal editorial line to pay homage to a friend of Agronometrics.

Alejandro was a customer of Agronometrics and one of the people who was truly passionate about the industry as well as the insights that could be gained from data. Reading the obituary bellow made me reflect on the many extended conversations we had about the industry and the different developments that were shaping the global blueberry markets. Thanks to these conversations several improvements to the service came into existence and will live on for the benefit of the industry.

Our thoughts and prayers are with his family.
Colin Fain

Original published in Spanish
by the Asociacion de Productores de Arándanos de la Mesopotamia Argentina (APAMA)
www.amapa.com
on December 01, 2020
Access the original article with this (Link)
Alejandro Narvaja was an innovative leader in developing and using data from the blueberry industry to educate growers, exporters and the blueberry industry.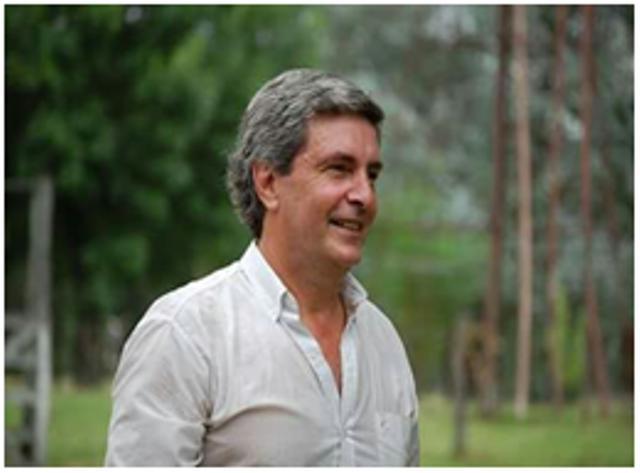 For nearly a decade, Alejandro was a trusted expert for Fresh Results as Argentina's Country Manager and Senior Business Analyst focused on obtaining hard data for the blueberry industry. He was known as the guy who always had the best data in the industry on hand.

He also helped build a powerful industry historical database at Fresh Results that buyers and industry professionals have benefited from for years. That proprietary data system lives on in Fresh Results today thanks to Alejandro.

Alejandro was an expert in his field with an unmatched work ethic, yet his humility was the essence of his being. He was bright, kind, thoughtful, modest, honest, and humble. Doug Ranno, President of Fresh Results recognized Alejandro's talents and I loved the personality widely from the beginning and used that magic to help bring several new providers into the Fresh Results family. Doug said: "It was truly a delight to work with someone I could always trust to have excellent information on hand. I will really miss him. Alejandro was a great professional, hard worker and enthusiastic team member on every project he worked on. Always He was willing to share his knowledge and experience with others and was also open to new ideas.In one time, he managed 3 productive ventures making significant advances in personnel management, obtaining accurate data and planning - improving production every year.

Eric Crawford, CEO of Fresh Results said that "Alejandro was a dear friend who had helped him and Fresh Results in many ways over the years. Always humble and kind."

Alejandro Narvaja died suddenly on Saturday, November 7, 2020. He is survived by his partner Cecilia, as well as his sons Juan Manuel Narvaja and Francisco Narvaja, and his daughters Jazmín Narvaja and María Valentina Narvaja. Our hearts and most sincere condolences go out to his family and he will always be part of the blueberry industry in Argentina and around the world.